Joint Mass Spectrometry Laboratory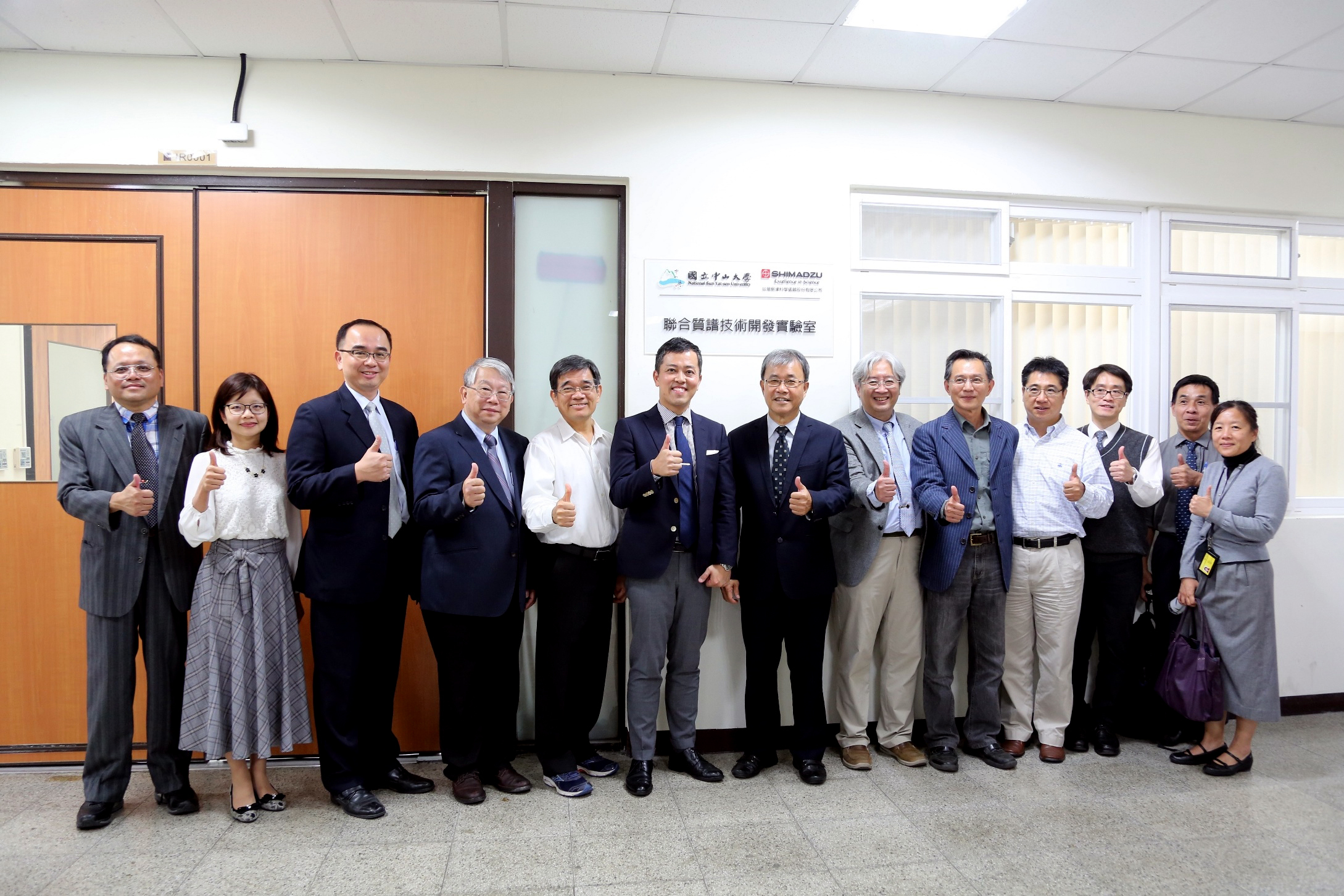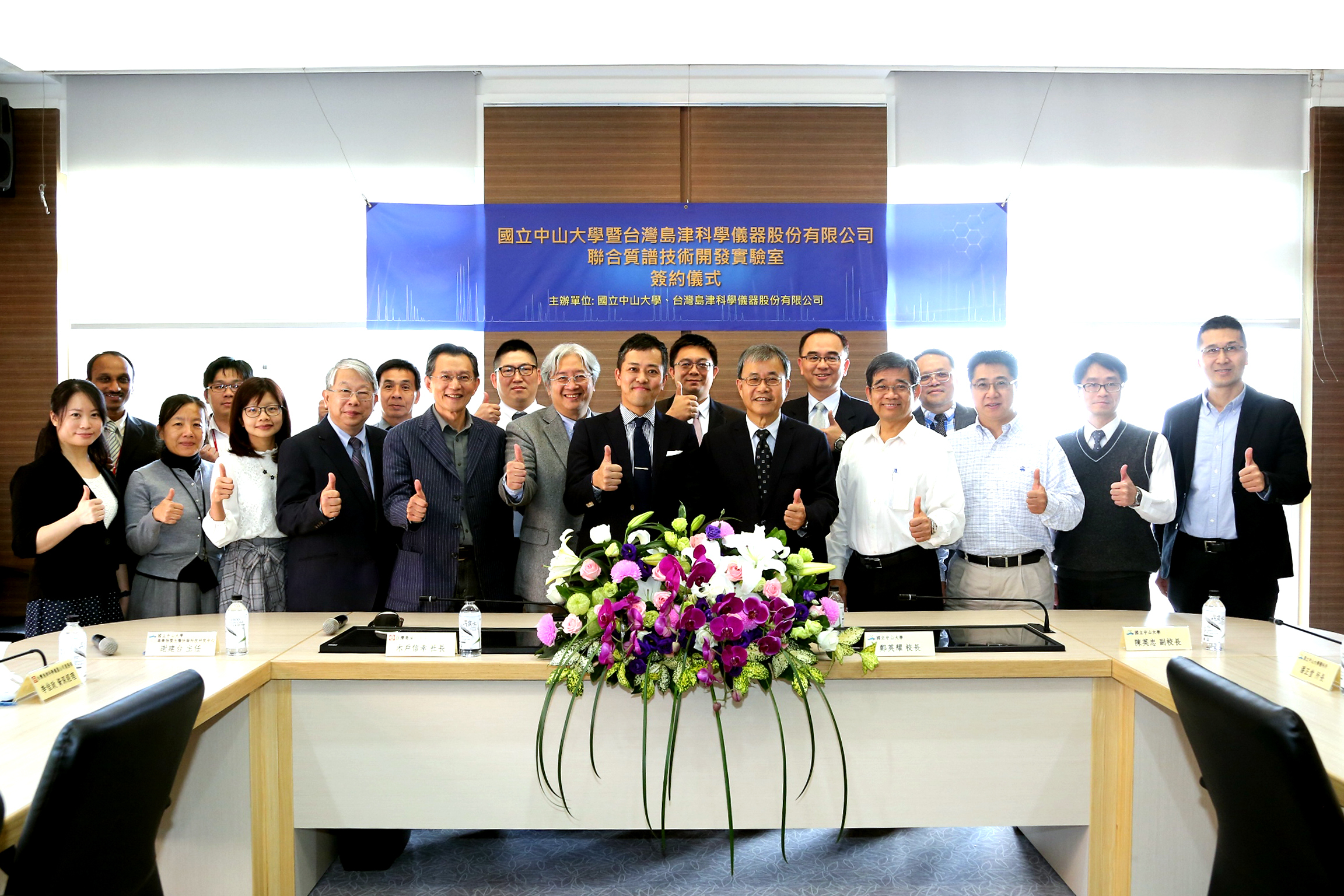 The Rapid Screening Research Center for Toxicology and Biomedicine (RSCTB), National Sun Yat-sen University (NSYSU) signed a contract with Shimadzu Scientific Instruments (Taiwan) (hereafter referred to as "Shimadzu Taiwan"), founding the Joint Lab on Development of Mass Spectrometry Technology.. Ying-yao Cheng, president of the NSYSU, stated that the NSYSU is the first-ever institution in the world to successfully use ambient mass spectrometers in clinical emergency medical care, in which toxic substances in patients' bodies, such as pesticides, poisonous drugs, and substances causing acute food poisoning are screened rapidly to provide emergency physicians with the necessary information to save patients' lives. NSYSU will combine its R&D capacity with Shimadzu Taiwan's high-performance mass spectrometers to ensure the safety of Taiwanese people efficiently, accurately, and rigorously.

Jentaie Shiea, director of the RSCTB, noted that since the founding of the RSCTB in 2017, it has endeavored to develop ambient mass spectrometry technology that can rapidly and accurately detect chemical and biochemical compounds. The RSCTB has obtained more than 30 domestic and foreign patents and devoted itself to resolving the problem of drug abuse and the increasingly serious food safety issues in Taiwan. Shiea explained that the greatest advantage of performing sample analyses using ambient mass spectrometers is that users are no longer required to make preparation for samples beforehand. It only takes about 1 minute, more or less, to analyze the residual pesticides on the surface of fruits and vegetables, greatly increasing the number of samples that can be tested. In addition, an RSCTB member, assistant professor Chi-wei Lee of the Institute of Medical Science and Technology, NSYSU, recently collaborated with the Research Center for Environmental Medicine, Department of Emergency Medicine, and Division of Clinical Toxicology of the Kaohsiung Medical University, becoming the first example worldwide to successfully use ambient mass spectrometers in clinical emergency medical care.

Kido Nobuyuki, president of Shimadzu Taiwan, remarked that Shimadzu Corporation upholds the philosophy of "contributing to the society using science and technology," and that the same philosophy is practiced in Taiwan. NSYSU laboratories are equipped with Shimadzu Taiwan's latest mass analysis devices, which can be used to facilitate the development of various cutting-edge technology.

Shimadzu Corporation, the parent company of Shimadzu Taiwan, was established in Kyoto, Japan in 1875. Today, it employs nearly 12,000 employees and boasts more than 30 subsidiary companies worldwide. It is the second largest analytical instrument manufacturer in the world, and the largest scientific instrument company in Japan. Shimadzu Corporation mainly engages in the development of cutting-edge laboratory technology and the production and sales of scientific instruments (e.g., mass spectrometers, thermal analyzers, water quality measurement devices, material testing machines, and high-speed cameras), medical equipment (e.g., X-ray machines, positron emission tomography systems, and angiography equipment), and aviation and semiconductor industry equipment (e.g., flight control systems, aerial data systems, magnetic survey systems, and aviation machine function test equipment) to solve the problems encountered by people in their daily lives.

Shiea indicated that the first collaborative encounter between the NSYSU and Shimadzu Corporation can be dated back to 2007. The two organizations have subsequently worked together in many industry–university cooperation projects and patent authorization projects, developing amazing chemistry. The founding of the Joint Lab on Development of Mass Spectrometry Technology marks the beginning of a three-year-long industry–university cooperation project and the development and application of new instruments to improve medical treatment and food safety both in Taiwan and abroad.