Development of Facilities
For more accurate and fast detection and simple and convenient operation, the center has developed two new instruments and equipment.
Robotic Ambient Mass Spectromete
This is the first high performance robotic mass spectrometer in the world which was developed by the PI in the center. It detects various chemical and biological compounds on site. A typical analysis is completed within 15 seconds including sampling, ionization, detection, and showing results. With the features of movable and extremely fast and simple analytical processes, we attempt to install the system in the hospital, airports, government, and etc. for performing in-situ high performance analysis of targeted compounds for different purpose.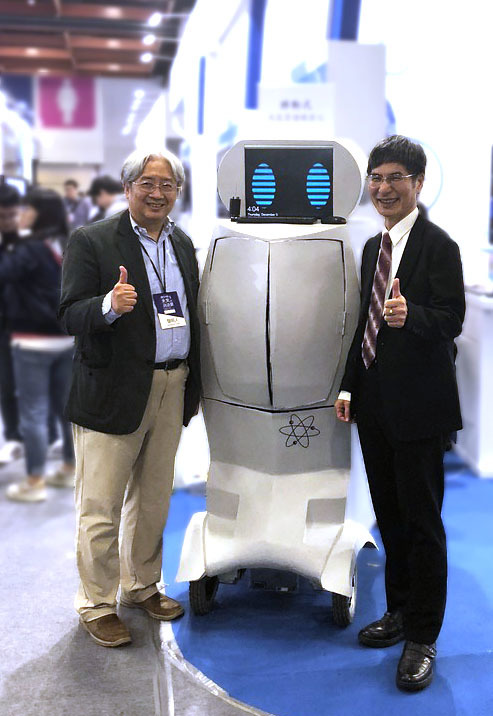 Prof.Jentaie Shiea presents the new development of Robotic Detection Device to Minister of Ministry of Science and Technology, Dr. Liang-Gee Chen, at 2019 Future Tech Expo
Mobile Ambient Mass Spectrometer
This analytical system combined ambient mass spectrometry with a vehicle and was developed by the PI in the center. It is able to move to the scene for in-situ analysis of trace chemical and biochemical compounds (ppb level) for food safety, emergency care, antidrug, and antiterrorism.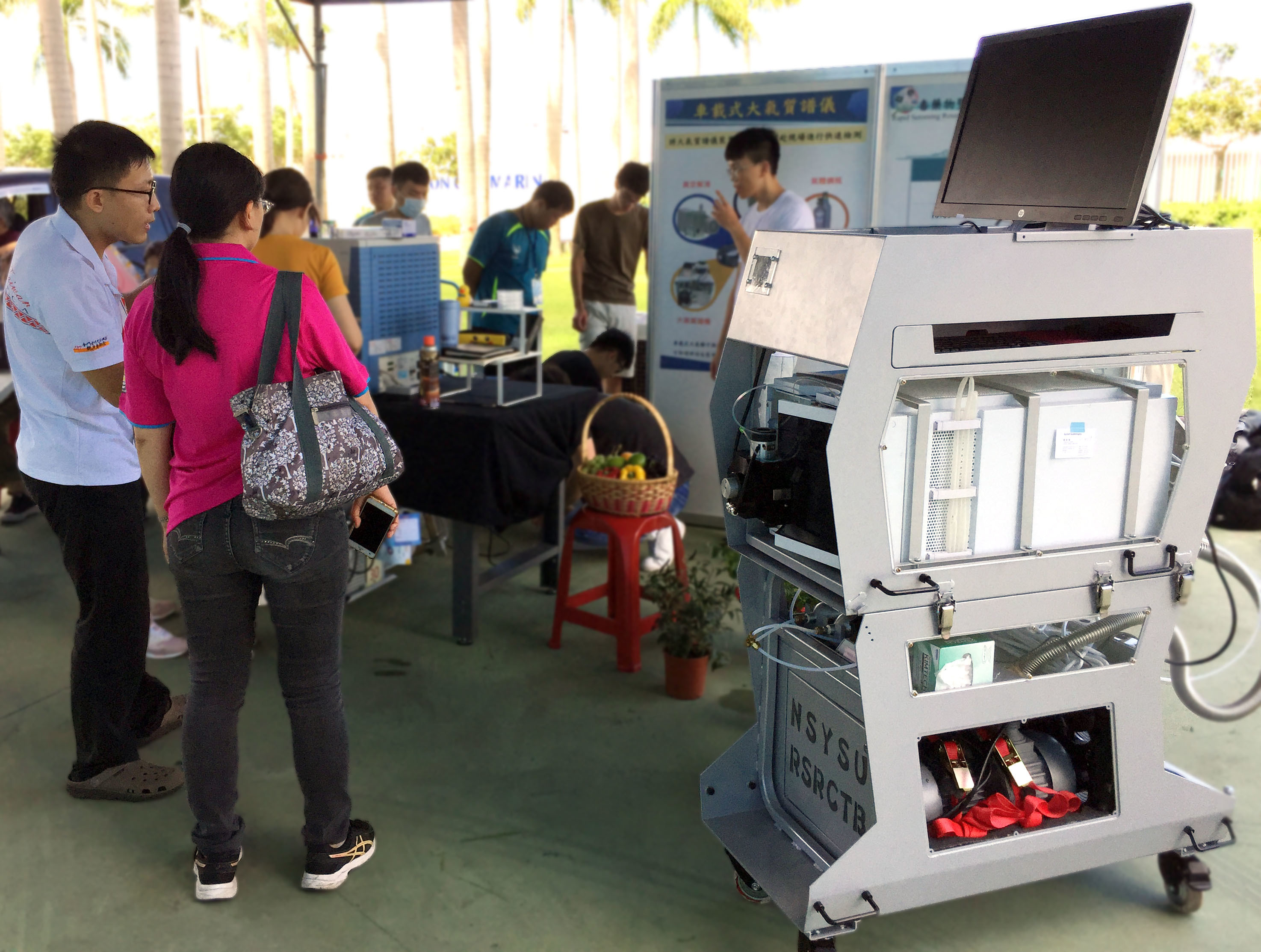 Prof.Shiea's Lab Team presents the Mobile Ambient Mass Spectrometry device at 59th National Primary & High School Science Fair